Coley K Photography is a Family Photographer in Asheville, NC. She specializes in organic, joyful, timeless portraits of your tribe. She has a studio wardrobe available for moms, babies, children and even some for dads to help take the stress of coordinating outfits, multiple trips to buy new things and the inevitable returns and answering the question: What should my husband wear for family photos?
If you do however choose to wear your own clothing or you'd rather purchase some items for your family for photos, the inevitable point comes up… What should my husband wear for family photos?
Because I try to create timeless imagery, I tend to lean towards a classic look. Something that isn't going to make your photos look dated. Neutral colors are also important to achieving the "look" you'll see in my portfolio. I like this because it takes the emphasis off of the clothing and onto the people and emotion.
First pants or shorts?
I think its obviously important for everyone to look good in family photos. The first step to looking good is feeling good. Is it July? Maybe shorts is the best option. Is it October? probably pants. (Although I will say, Asheville has very temperate weather and many of the men I've photographed even in the dead of summer choose pants.)
Also I'll note that I don't carry pants in the studio wardrobe. There are so many different sizes and fits, it would be impossible to have something that works, but I do carry some shorts.
Here are some pants I recommend and why…
Notice no pleating. Also no cargo pockets.
These pants have a classic look and are flattering on everyone. The color is also pretty unoffensive and will work with almost any shirt or sweater and likely won't clash with the colors everyone else is wearing.
Here's a couple other J. Crew winners I like for similar reasons.
Also a braver choice great for summer would be linen pants!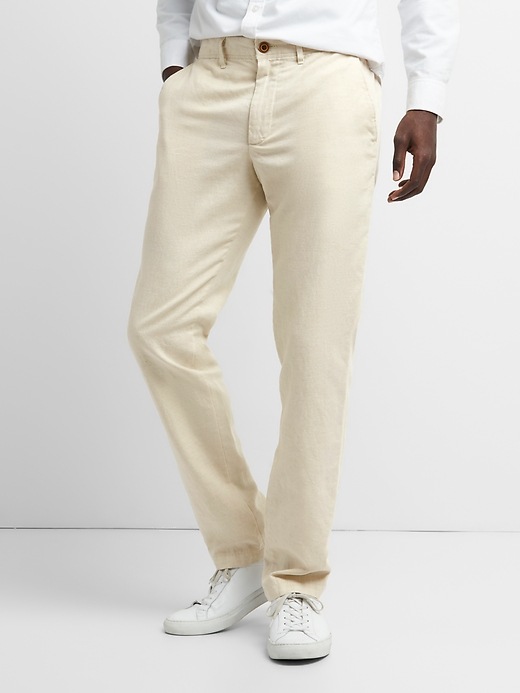 Shorts
Shorts may be a better fit for your husband. If so here are some of my suggestions.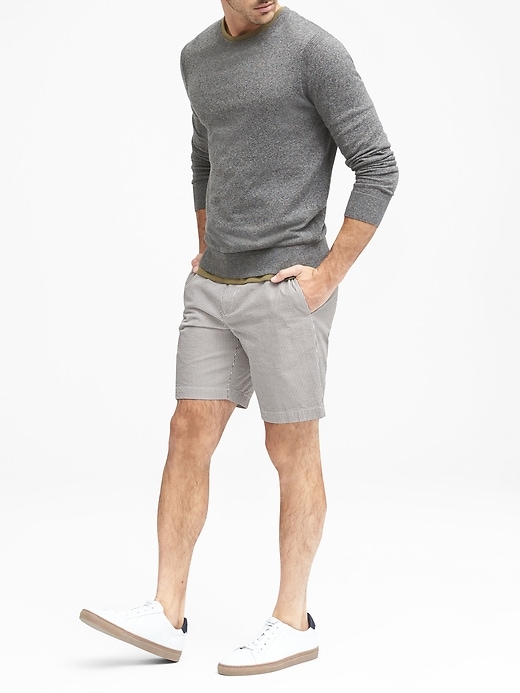 These also hit right above the knee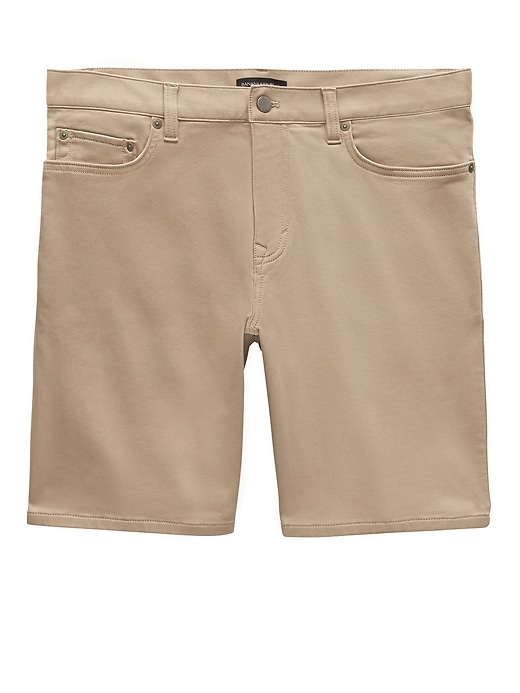 Again, general principles here are what is neutral? What is classic? What will fit well? Follow these principles and you will succeed!
Now onto the shirts!
Button downs (or button ups?) One you wear with a tie one you don't.. Pick the one you don't wear with a tie. I think thats a button down.
Again, go with neutral colors (no dark colors) and simple patterns. Also important to note here. Don't choose something with extremely narrow stripes. Sometimes the camera reads this weirdly. Also stay away from something that is completely white. So go with off white, beige, light blue, light pink, etc. I also recommend staying away from green. Because family photos are out in nature (which is often green) you want something that will provide more contrast.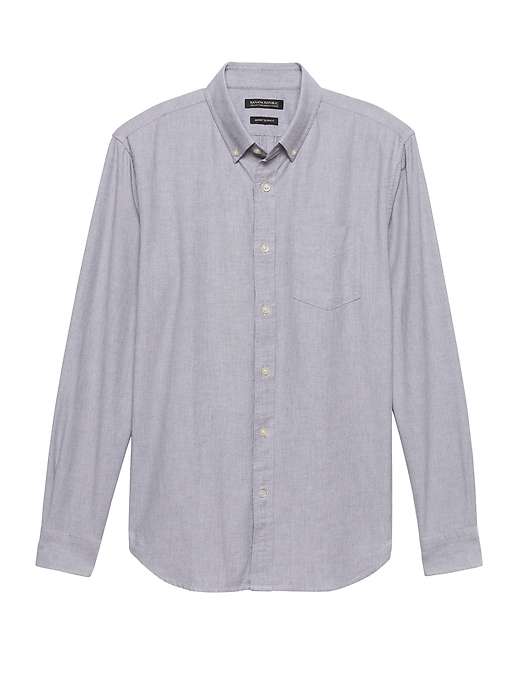 This pairs great with almost any of the khaki or white options above. Not the greys.
This again would look great with the khakis above or the striped shirt. This is also a terrific option to pair with white linen pants.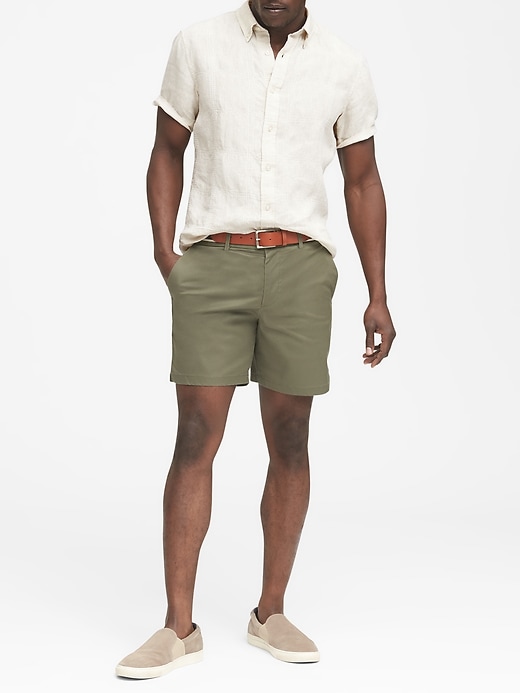 Another great short sleeved option for summer that is light weight. Super comfortable and works with almost every pair of shorts and pants.
Zara Shirt with Buttoned Sleeve Tabs
This comes in so many great colors. I'd recommend any of them except the navy blue and the yellow. (Yellow can do weird things to skin tone in photos)
Gap Essential Short Sleeve Henley Shirt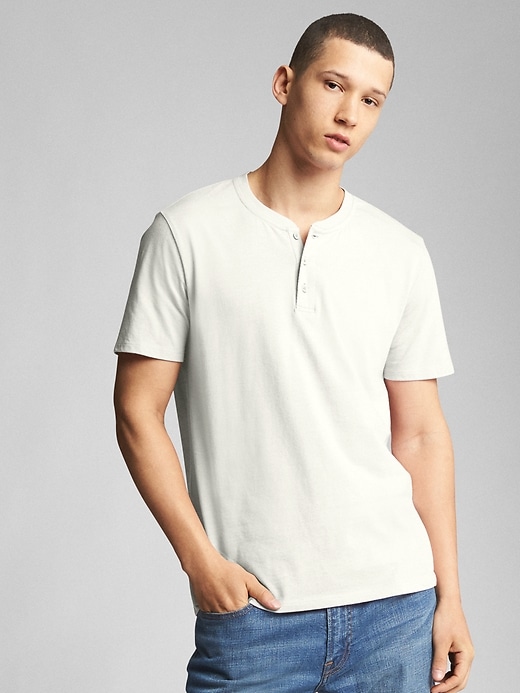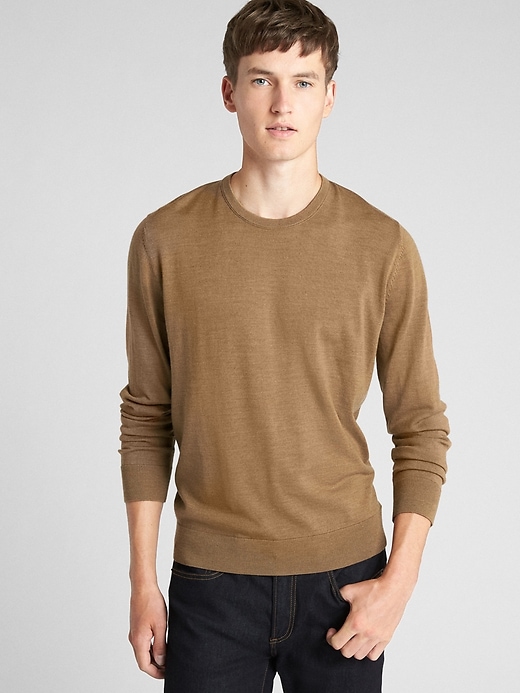 I like this one a lot for fall photos.
Zara Loose-Fitting Textured Weave Sweater